Recent surveys and statistics show that remote working is at an all-time high and shows no signs of stopping, a testament that workplace practises are indeed changing. Of course, the concept of remote working is nothing new. Since the dawn of the public Internet in the 1980s, we have imagined a world where workers are not bound by the physical confines of an office.
In fact, remote working was the norm long before central business districts and travelling to work even existed. Looking back through time, skilled traders worked out of their homes. Blacksmiths, leather workers, potters and carpenters all set up shop at their residence, produced, and sold their goods from home.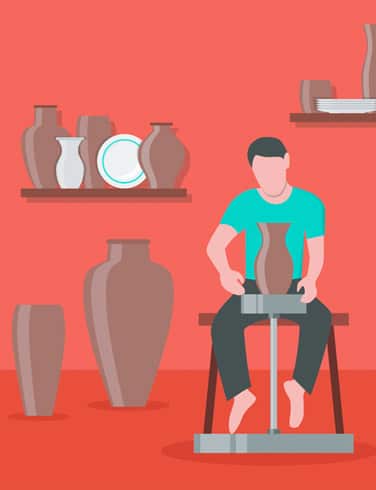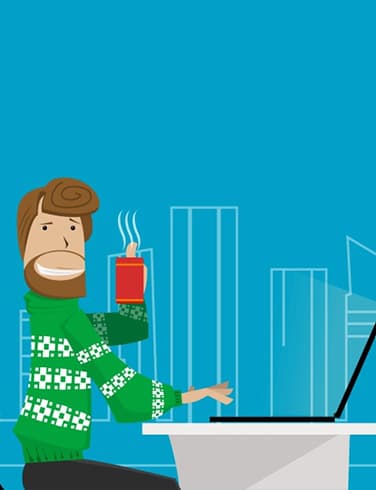 The advent of the Industrial Revolution brought with it the need for automation and the creation of centralised factories. Large-scale production and machinery required employees to be at the factories in order to complete their work. Right about this time is also when other professions started committing to allotted office areas.
This however, did not last forever. Fast forward to just after World War II with advancements in technology paving the way for the modern workplace. Thanks to the proliferation of home and portable computing, the Internet and public WiFi, businesses today can operate without the need of office space and with employees from virtually anywhere around the globe.
Are they actually working?
Changes in work practices have been driven by evolving management styles as well as changes in employee behaviour. Traditionally, the main argument against home working was lack of control, with employers asking themselves the question: "How can I tell if my staff are actually working if I cannot see them?" Today's best-practise managers are moving away from micro-management and are placing more emphasis on outcomes and results. This typically comes with an increased level of trust, but also calls for harder decisions if results are lacking.
Flexible jobs have come under plenty of scrutiny from academics, news organisations, businesses, and government agencies—all looking to provide some insight into how job flexibility affects businesses and marketplaces. Numerous studies, corporate white papers and news articles offer an incredible array of stats about remote work and the many benefits telecommuting offers to employers and workers alike. With that in mind, let us explore a few statistically backed facts about remote working.
Let's be honest – an office has many distractions like water cooler gossip, impromptu meetings, and loud colleagues. According to surveys [1], 86 percent of workers prefer to work alone in order to hit maximum productivity, 61 percent agree that loud co-workers are the biggest office distraction and 40% consider impromptu meetings (such as other employees stopping by their desk) as another major source of  work interruption. Conversely, more than two thirds of employers report increased productivity for their telecommuting staff. Aside from being able to focus more with less distractions, remote employees also typically continue to work whilst sick (without infecting others), return to work more quickly after medical issues and do not take full days off in order to run errands or schedule appointments.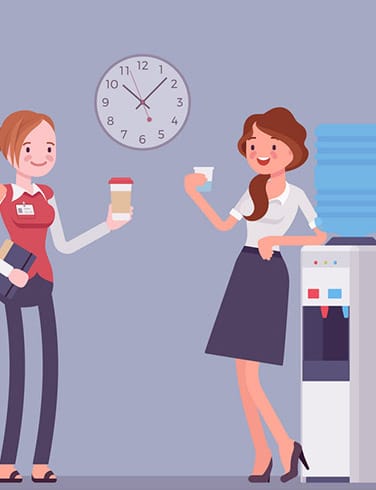 A decrease in real estate costs and overheads
Businesses of all sizes report significant reductions in operating costs by allowing their employees to work remotely. Forbes magazine [2] reported that some organisations saved as much as $78 million just by letting half of their work force to telecommute. For example, American Express reported annual savings of around $15 million by offering flexible remote work options. The realised savings do not just come from reduced office space. Another large organisation – Aetna has reported that the annual voluntary turnover for its employees who work from home was in the 2 to 3 per cent range, compared to a company-wide turnover of about 8 per cent. Keeping in mind the high costs of hiring and training new employees it's easy to see how simply allowing staff to work remotely can also be used as a great talent retention tool.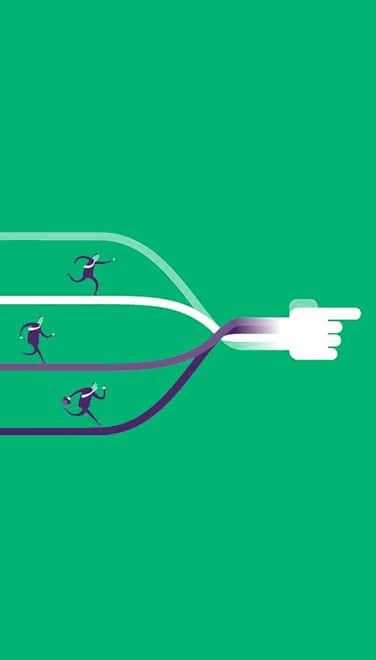 A global study by the International Workplace Group in 2018 [3], which quizzed more than 18,000 professionals from a wide range of industries across nearly 100 countries, concluded that remote working is on the rise. For example, today, 50 per cent of Australian employees work remotely for at least half of the week while more than two-thirds work at least one a day a week outside the office and these numbers are only going to increase as Internet speeds and coverage reach all-time highs. Such flexibility was not an option just years ago. According to Gartner, by 2020, organisations that allow remote working will see an increase in their employee retention rates of 10% or more [4].
These reported trends are confirming one thing: gone are the days of working 9-5 from a fixed office. Businesses are embracing new and exciting working models, which are proving to be a win-win for employer and employee alike. We are reaching the tipping point and one day soon, flexible working will simply be referred to as 'working'.
So, realising the great benefits of telecommuting and the fact that it's almost an inevitability what can you do to ensure that your business doesn't get left in the dust?
This is where our NetConnect solution comes into the equation. NetConnect – is the ideal enabler for remote working without compromise on business security and continuity. With NetConnect businesses can quickly and easily expand their office beyond the physical space, increasing worker productivity and efficiency.
To learn more about how you can propel your business into the future with NetConnect visit the NetConnect product page.
Article sources:
[1] https://www.surepayroll.com/resources/blog/productivity-prohibitors-how-to-stop-them-in-their-tracks
[2] https://www.forbes.com/sites/jeannemeister/2013/04/01/flexible-workspaces-another-workplace-perk-or-a-must-have-to-attract-top-talent
[3] https://www.dynamicbusiness.com.au/hr-and-staff/new-survey-reveals-remote-work-is-on-the-rise.html
[4] https://www.gartner.com/binaries/content/assets/events/keywords/digital-workplace/pcce13/cx18_research_note_summary_crafting-workspaces_1.pdf