This page is applicable to NetConnect X 1.5 and above

Overview
The Active Licenses page provides a summary of the current licence, as well as provides the ability to add a licence to your system.
Licences are provided by Northbridge Secure and are unique to each instance. A licence file can only be used once, so if you're rebuilding an environment you will need to request an updated licence from Northbridge Secure.
Summary Table

The table at the top of the page provides a simple, clear overview of the current licence count, allocation and validity for each feature of NetConnect X. Additionally, there is a 'Sync Now' option beneath the table which can be used to refresh the licence information, this may be required following the purchase of additional licences.
View Current Licence

The 'View current license key details' panel shows the activation key used to licence your NetConnect instance, this may be required when working with the customer support team when troubleshooting various issues.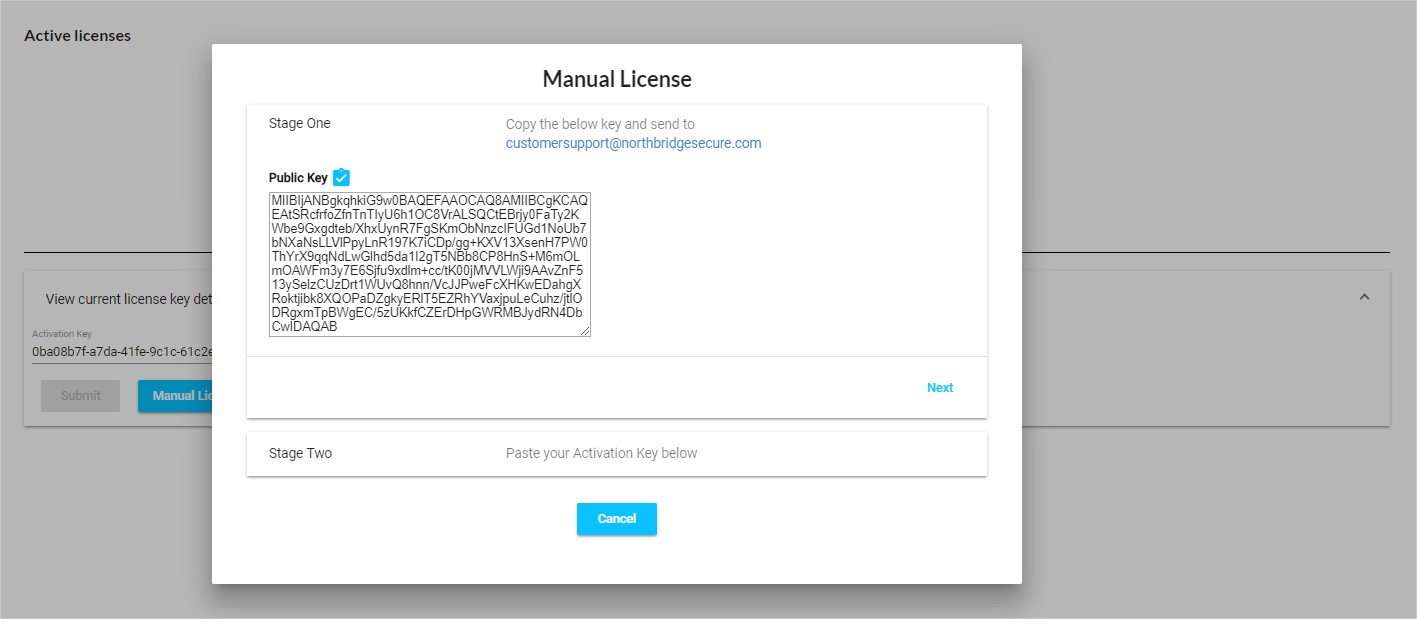 This panel also has a 'Manual Licence' button. This is  only to be used when directed by the customer support team. In the event that a manual licence is required, you will be asked to provide the 'Public Key' from the Stage One panel, Northbridge Secure will then provide an activation key unique to your instance.
Next Steps…
Once your system is licensed, you will be required to assign them to your users. Please note, before this can be completed you will need to have defined an authentication stage from where users can be drawn.