Click a topic to expand
How to configure NetConnect for LDAPS
How do I use the Swiftpoint GT mouse with my iPad or iPhone?
To use the Swiftpoint GT mouse on iPad or iPhone all you need to do is pair the GT with your iPad or iPhone over Bluetooth.
The process to do this is as follows:
Set the Swiftpoint GT's switch to the OFF position and ensure that Bluetooth is enabled in your iPads settings.
Hold down the rear button on your Swiftpoint GT while you move the switch to the ON position. Approximately 5-10 seconds later a green LED will begin flashing quickly indicating pairing mode.
Select your Swiftpoint GT mouse in the Bluetooth menu on your iPad or iPhone and pair the devices.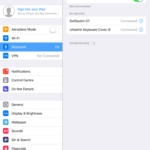 Open NetConnect, launch a session and ensure your mouse input mode is set to the default Relative Pointer.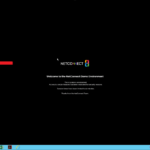 Refer to the following diagram for mouse function explanation. If you require any assistance don't hesitate to contact the support team.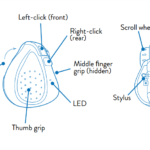 How to download the latest release of NetConnect